Welcome to Valley Gun Club a Handgun and Long Gun Range in the Rio Grande Valley, Donna Texas. The Valley Gun Club also holds High Power and F-Class Matches every month.
We were established in 1940, our mission was to provide a range to our Valley friends, that would allow for handgun shooting (a 10 to 50 yard range), a long gun range (a 100 to 200 yards) and of course a High Power and F-Class range (a 300 to 600 yards)to test shooters if they have shooting skills.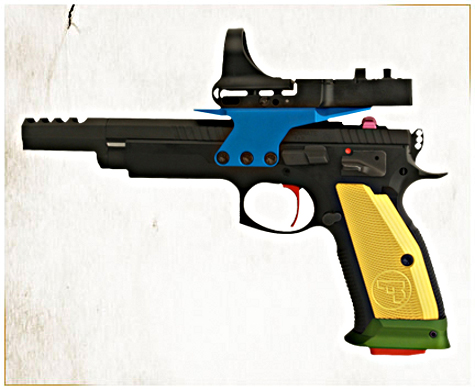 The handgun range allows shooters to hone their handgun skills. The range is set up for revolvers and semi-automatics handguns.
The long gun range allows shooters to increase their accuracy at long distance, for those whom are hunters, also to become more precise for the competitions. There are two types of matches the High Power Match and the F-Class Match.
At this time this is the Membership Form PDF (click here )
Contact President Mark Roberts at valleygunclubtexas@gmail.com
300 yards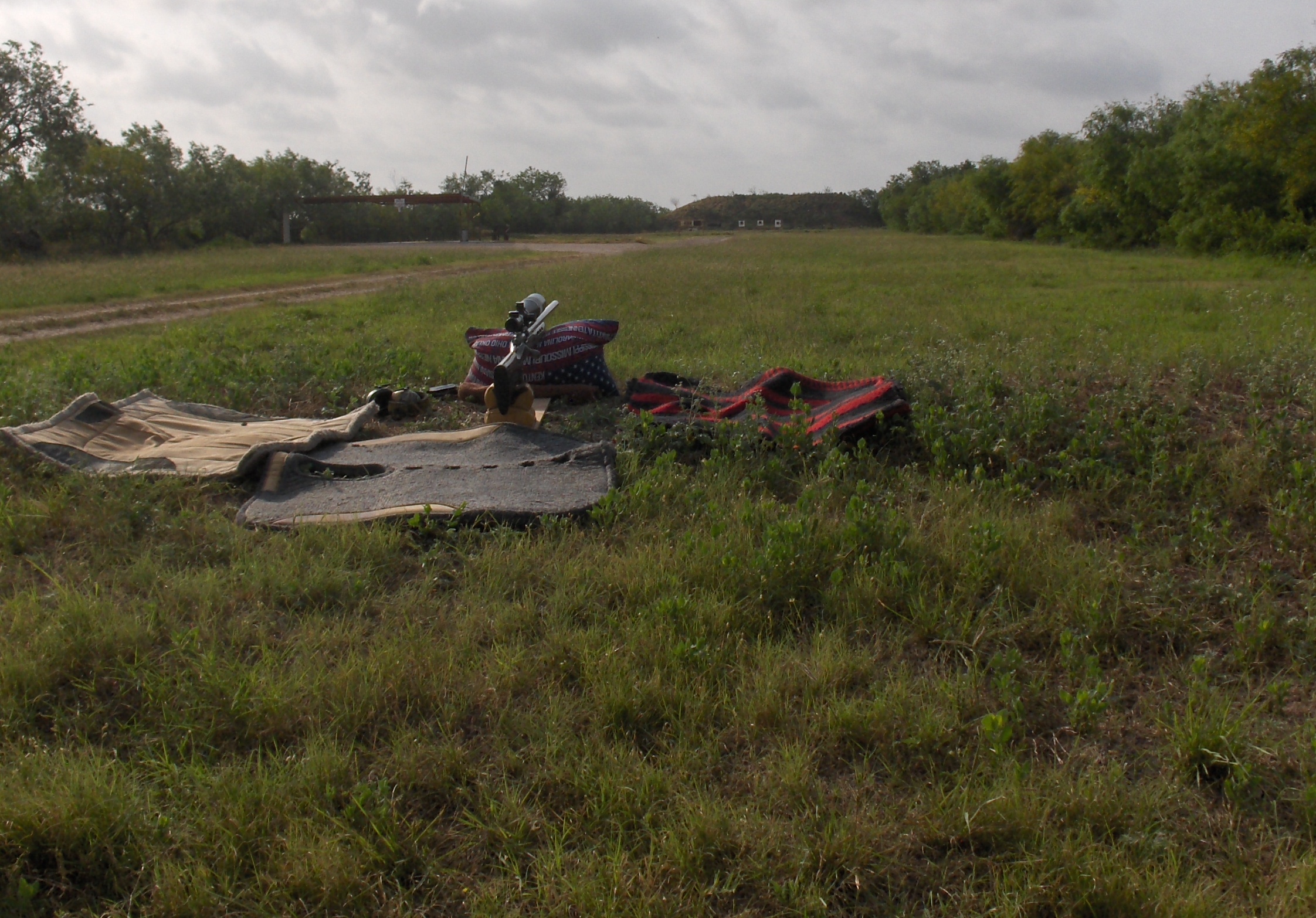 600 yards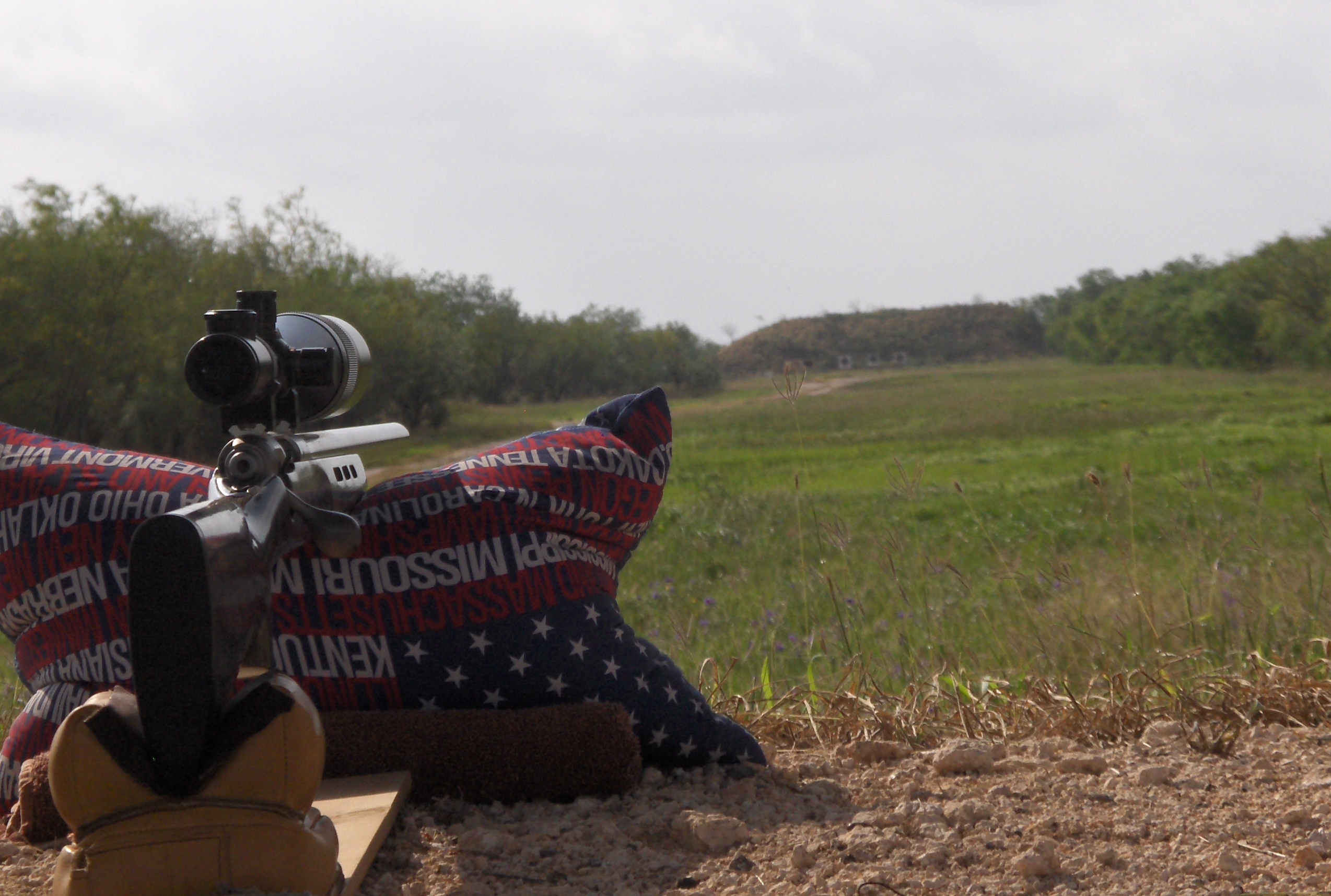 Basic understanding of rules is as follows.
The Practice Shooting Day consist of:
The rules for the practice shooting clinic day,
1. the sign in time is from 730-745 am to be shooting at 800 am because it will take about 2 to 3 hours for 30 round per-person 15 at 300 yards and 15 at 600 yards.
2. A 5 dollar fee for the usage of the targets will be charge before the clinic starts.
3. Also if you what to participate you have to able to handle the target devices and may need a partner so one shoots and the other handles the targets and then you switch.
4. A weapon that is capable (high powered) to handle 300 to 600 yards, no 22lr's please and that the weapon to be zeroed at 200 yards. The weapon is the second most critical part of long range shooting. The weapon has to have the capability to reach 600 yards. If it is a military style 1903, M1 Garand, AR 15 if member loads hot or AR 10 308, German & Russia Mouser, British 303, if the weapon is a military sniper style that is a for sure weapon that is capable, it is OK. In bolt action there is huge number of rounds sizes that are compatible and a whole bunch that are not. If the round does not measure 2 inches long or more, the round will not reach 600 yards. The most preferred in bolt action is heavy barrel 20 inches or longer, large caliber or high performance caliber, accurate trigger, high power scope, shooting ballistic tip ammo. But no calibers larger than .35 cal, no 50 cals. Also the range director will have the right to disqualify any weapon if the weapon is unable to reach the distance or breaks the rule on size.
5. Come prepared here is link to show how the F-Class match is conducted and what targets are used and placed on the target devices, the type of weapon that are used, what items are needed to set up to shoot on the ground. Make sure you bring water and anything that is needed for protection from the sun. Please do bring ammo. Here is the link (valleygunclubtexas.com), use the link buttons at the bottom of the picture to scroll thru the gallery.
The High Power Match consists of:
Four strings of fire
1) Slow fire, standing -10 rounds at 200 yards in 10 minutes.
2) Rapid Fire, sitting or kneeling – 10 rounds at 200 yards in 60 seconds.
3) Rapid Fire, 10 rounds prone – 300 yards in 70 seconds.
4) Slow Fire, 10 rounds prone – 500 or 600 yards in 10 minutes.
Weapon: Service Rifle (AR15, M1A) or Match Rifle (Winchester Model 70 and Remington Model 40X)
1) Power Rifle competition must be equipped with metallic sights.
2) Capable of holding at least 5 rounds of ammunition.
3) Sling to steady the positions and controlling recoil.
F-Class Match consists of:
1) A rifle restriction of a bore diameter no larger than .35 caliber.
2) A manually operated trigger.
3) And any sighting system.
For complete rules and requirements visit NRA's website.
http://www.nra.org/programs.aspx
Small Bore Metal Targets
The main requirements for the Small Bore Matches is to have a 22lr rifle with a scope and ammo. After that it is all fun.
These Matches have been a great pass time and challenge to our Valley Shooters. Many of our friends have now instilled this great time in to their families, sons, daughters and wives. Come to the Matches to see if you have the skill.